Substance Use Disorders: A Comprehensive Review and Update 2024
February 19, 2024

to

February 21, 2024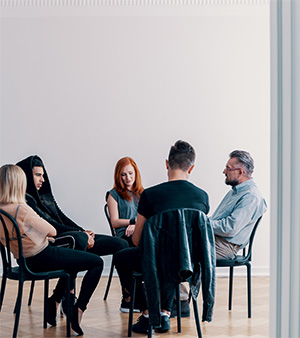 We invite you to join us at Disney's BoardWalk Inn for our annual Substance Use Disorder conference. 
Please click on the "Venue" tab to see our available room block offerings.
Attend this conference on substance use disorders to hear the latest research and find guidance that enhances your care for patients.
Substance use disorders are complex and have a huge impact on patients, families and communities They challenge even experienced health care professionals to stay current with evolving guidelines.  And they are seen and treated across all professions, disciplines and practice settings. This includes primary care, psychiatry, social work, psychology, family practice, nursing and more.
That's why our agenda focuses on a broad update across the spectrum of substance use disorders. Sessions cover everything from neuroscience and developmental perspectives all the way through recovery-oriented systems of care. Our faculty share their experience as both clinical caregivers and research experts. They make time to answer questions and help you find solutions for complex conditions.
---
Pricing
MDs/Doctoral-Level Professionals
Super Bird Registration (on or before October 31, 2023): $895.00
Early Bird Registration (between November 1, 2023, and January 1, 2024): $995.00
Regular Registration (after January 1, 2024): $1,095.00
Other Professionals or Trainees
Super Bird Registration (on or before October 31, 2023): $795.00
Early Bird Registration (between November 1, 2023, and January 1, 2024): $895.00
Regular Registration (after January 1, 2024): $995.00
---
Syllabus
The conference syllabus is a printed book with all slide presentations and space to take notes adjacent to each slide.
Syllabus Book: $65
---
E-SYLLABUS

We provide all attendees with completely free access to all slide presentations in digital PDF format prior to the conference. This is an environmentally friendly alternative and helps keep costs lower for all attendees. The e-syllabus will be available for 30 days after the conference. 
---
Cancellation Policy
A refund minus a $100.00 administrative fee will be issued for refund requests received by January 18, 2024. Payments made may not be applied to future conferences or other educational activities. There are no exceptions to these policies.

Funding for this initiative was made possible (in part) by grant no. 1H79TI081968 from SAMHSA. The views expressed in written conference materials or publications and by speakers and moderators do not necessarily reflect the official policies of the Department of Health and Human Services; nor does mention of trade names, commercial practices, or organizations imply endorsement by the U.S. Government.
PCSS website link: www.pcssNOW.org
Contact information: pcss@aaap.org
AAAP is the DATA 2000 sponsor for this training.
---
Massachusetts General Hospital Psychiatry Update & Board Preparation, 4th Edition
Board certification and recertification exams are critical career moments. That is why you should rely on the Massachusetts General Hospital Psychiatry Update & Board Preparation, Fourth Edition. It puts our 80+ years of clinical experience at your fingertips to help you prepare for your exam.
Purchase a print copy of our Board Preparation book here!
---
Target Audience
This program is intended for:
General and Family Physicians
Psychiatrists
Nurse Practitioners 
Physician Assistants
Nurses
Psychologists
Social Workers
Learning Objectives
Our conference lets you engage dozens of renowned clinician-researchers, get your clinical questions answered, and translate enhanced knowledge into optimal patient care.
Here are some of the ways that participants plan to change their clinical practice as a result of attending our conference:
Describe the best practices for treatment of substance use disorders
Discuss how to properly screen and diagnose substance use disorders
List rational, evidence based pharmacologic and non-pharmacologic therapies for patients with substance use disorders
Assess relative utility and strengths of recovery oriented models of care
Assess and treat patients with co-morbid substance use, mood disorders, anxiety disorders, ADHD, pain, and infectious diseases.
Discuss how to manage complicated withdrawal
Utilize motivational interviewing, CBT and contingency management techniques when working with patients suffering from substance use disorders
Describe the effects of and interventions for marijuana and synthetics
List the different approaches and challenges associated with opioid, alcohol and nicotine treatment
Discuss the challenges associated with identification and management of substance use disorders in the emergency department
Substance Use Disorders: A Comprehensive Review and Update 2024 Program Agenda Coming Soon! 
Disney's BoardWalk Inn
2101 Epcot Resorts Blvd
Lake Buena Vista
,
FL
32830-1000
United States
Please check back for our available Room Blocks in the future! 
SUD2024 Faculty List coming soon! Please check back for full list of faculty speakers.
Accreditation Information is under review. Please check back for available CME!